Giving is my favorite part of Christmas so I've put together a little giveaway for all you wonderful readers.
What can you win?
A snazzy swag pack that includes:
Some bookmarks.
A Snitch Christmas Ornament
Matched Trilogy Button Set
Breaking Dawn Slap Braclet
Vampire Academy Temp Tattoos
Beautiful Creatures Mini Poster
Book Sample
And my favorite part of the WHOLE giveaway: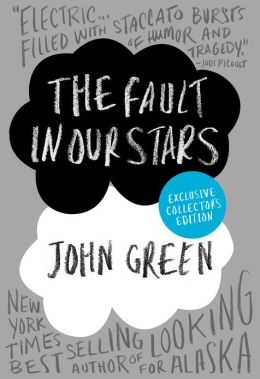 A copy of the Collector's Edition of The Fault in our Stars by John Green!
The giveaway is from now until December 24th and I will announce the winner on the 25th for Christmas. The winner will have 72 hours to get back to me or I will choose another winner.
Since this edition of TFioS doesn't release until January 3rd I will preorder it and send everything once I get the book.
This giveaway is open to US Residents only (unless you know someone in the US who I can send the box to and they can forward it along to you). I wish I could afford international shipping.
So get to entering!
And
a Rafflecopter giveaway